The word journal comes from a root meaning "daily" and was at one point used to refer to a book of church services. It is a sibling of the word "journey".
Experience has taught me that a writing practice can be a powerful aid in self creation, so I was led into the art of bookmaking to make vessels for the words of others.
Here is a collection of my recent work: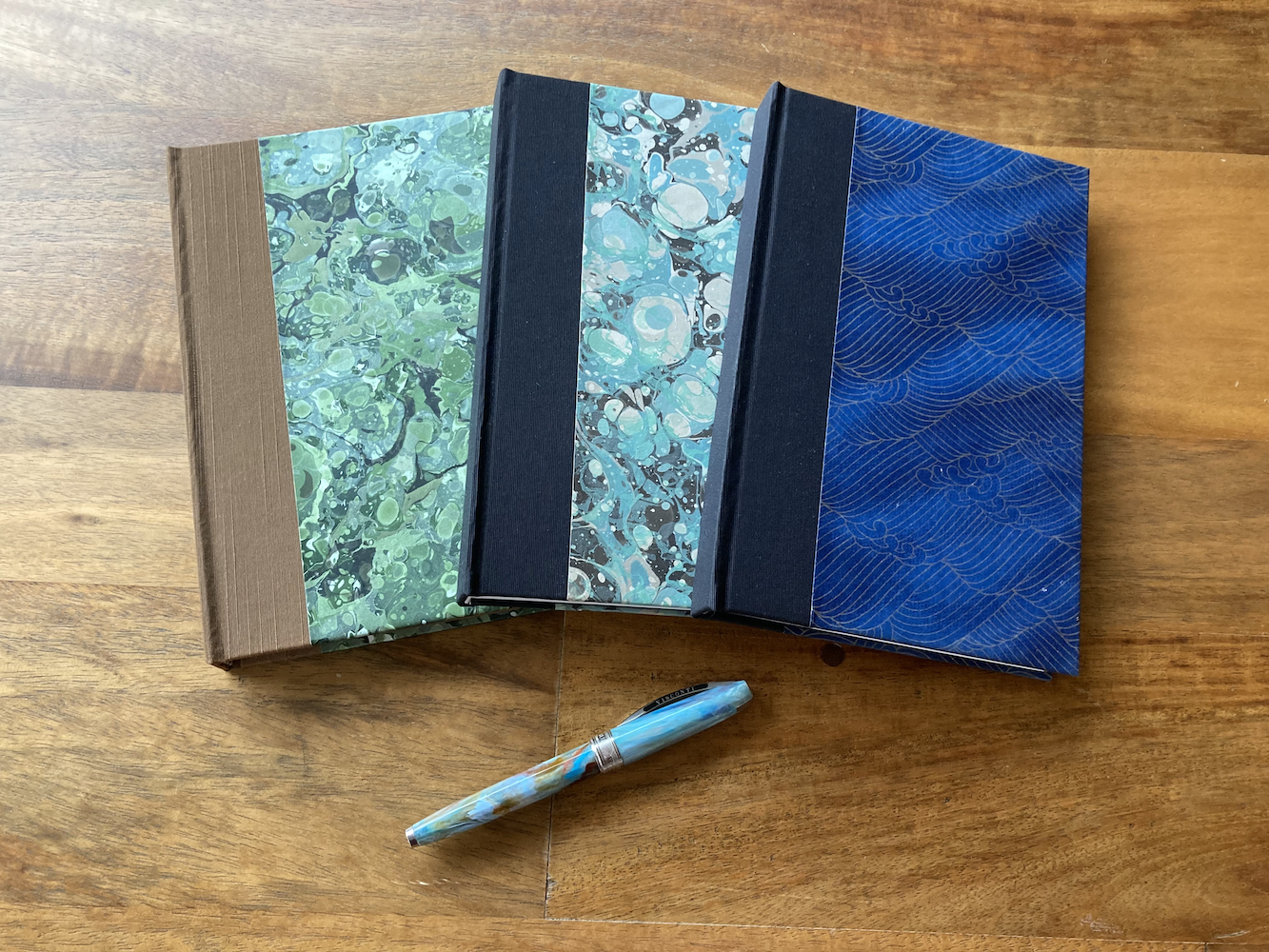 I sew each text block by hand and make each case. Materials include:
Japanese or Italian book cloth
decorative papers either printed in Italy, made by a local Italian paper marbler, or silk-screened by hand in Japan or India
100% recycled writing papers from either a Neenah or Mohawk paper mill
💡
Journals are priced affordably or gifted on a personal basis given availability. To see current stock, please inquire at george a\t splitbound d.ot cÖm.