A solution for simple, modular hardcopy.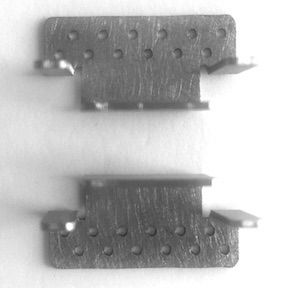 Simply fold pages and tuck behind the elastic. Now you can create your own...
infinite journal from blank sheets of your favorite writing paper
reprint of a public domain classic, one chapter at a time
rotating reader of articles and essays
hardback collection of comic books, zines, playbills, etc.
💡
If you aren't a bookbinder or would otherwise like a handmade case to go with your brackets, please inquire at george a\t splitbound d.ot cÖm.